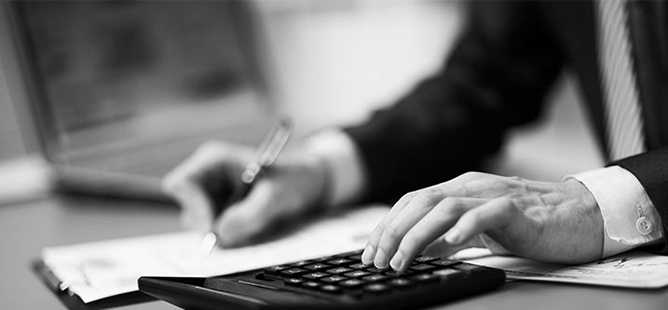 About Vistas Revisor ApS
Since I established Vistas Revisor ApS in 2002 I have worked as a financial coaching partner and "safety belt" for a wide range of enterprising and visionary businesses. I am now supported in this task by a group of talented people, who share my desire to create added value for our clients.
For me, it's not the size of the company that is crucial, but the company's goals and ambitions. I focus on opportunities and growth for my clients – not only locally, but also within Denmark and internationally. This requires thorough accounting work and a detailed knowledge of VAT and tax legislation as well as business understanding.
Business understanding and proactivity are fundamental keywords for my work flow. I want to understand the core of your business and, by using my financial insight and toolkit, make it easy for you to achieve your goals. On this basis, our cooperation is more enjoyable and at the same time more profitable for both parties. Money spent on your accountant becomes an investment that generates growth.
Contact me to get a concrete idea of how I can enhance your business. The first one-hour consultation is completely free of charge and without obligation. We provide the following services at competitive prices.
Meaning of vistas (our company name)
Vistas – plural of vis•ta (noun) meaning a vantage point that offers an extensive panoramic view, allowing the viewer to see opportunities and potential pitfalls.
Vistas Revisor makes it easier for you to do business
I have more than 20 years of experience in accounting, VAT and tax accounting for most business sectors. Whether you are a brand new company or an established company, working with Vistas Revisor offers great benefits:
Financial advice made understandable
Easy management of finances
Overview of the finances of the business
Contact us and arrange a one-hour free meeting. You will receive clear and simple guidance that will benefit your company, both now and in the long-term.
call us at +45 3888 6000 to arrange a non-binding meeting, or send us an email at mail@vistas.dk
Good reasons to keep accounts
There are many good reasons to always keep your accounts in order, but the most important are:
You are in control of your finances
You have an overview of the results
You are well informed about the company's transactions and receipts
You can identify opportunities and issues in a timely manner
You can ensure liquidity planning for payment of VAT and taxes
You can avoid time pressures on reporting and year-end closing
Get a free one-hour meeting!
We offer a free one-hour meeting. At this meeting we will look at your accounts and see how we can optimize your finances.
We also help entrepreneurs overcome the initial difficulties, so that they can avoid the worst mistakes and get off on the right foot.